Delabeler, Label Removing Machine
Our label remover or label separator is mainly used to separate the plastic bottle from the label paper, which can reduce the PVC content in paper scrap and greatly improve the work efficiency.
The delabeler is composed of remover and separator.
Remover
The bottles are pushed into the working chamber of our delabeler, and the labels are removed by the interaction of bottles with the rotor blades and stator blades.
Separator
Then the bottle is separated from the label through adjustable air flow, which is efficient, energy saving and easy for routine maintenance.
The blades of CRSTA delabeler are made of emery stone, which not only have a long service life, but also become sharper and sharper during use. In separator, the bottle cap and the bottle ring are controlled to make sure the whole bottle is exported together to prevent the bottle cap and ring exiting from the label paper separator.
CRSTA label remover is suitable for de-labeling of both round bottles with a de-labeling rate over 98% and compressed bottles with a de-labeling rate about 80%.
The production of our label removing machine can be customized according to customer requirements.
Detail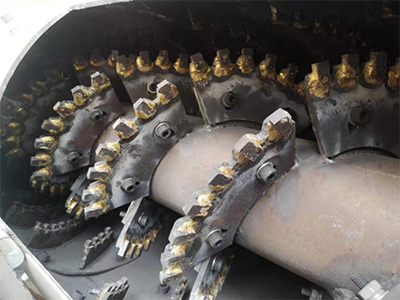 The blades of our label remover are made of emery stone, which can become sharper and sharper during use, and bring less scratch on bottles.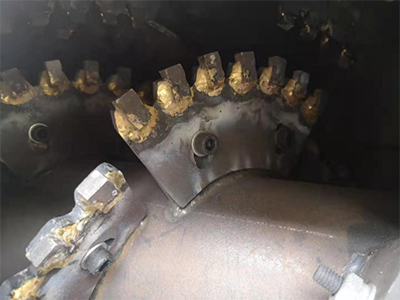 The gap between the blades can be adjusted at any time to suit round or compressed bottles.
Parameters
| | | | | |
| --- | --- | --- | --- | --- |
| Model | CR-TB500# | CR-TB650# | CR-TB800# | CR-TB1000# |
| Diameter of working chamber (MM) | Φ500*L5000 | Φ650*L5000 | Φ800*L5000 | Φ1000*L5000 |
| Motor power (KW) | 15+3+1.5 | 18.5+3k+1.5 | 22+3+1.5 | 30+5.5+1.5 |
| Number of knives (PC.) | 110 | 128 | 140 | 158 |
| Throughput (KG/H) | 800-1000 | 1000-1500 | 1500-2000 | 2500-3000 |
| L*W*H (MM) | 5200*1600*2800 | 5200*1800*2800 | 5200*2000*2800 | 5200*2500*2800 |
| Weight (T) | 1.8 | 2.5 | 3.5 | 4.2 |
Recommended matching production line
About us
Founded in 2004, CRSTA Machinery can provide not only various recycling equipment, but also customized plastic recycling solutions for customers.
Originated from a waste plastic washing factory, we have accumulated from the 11-year development a wealth of experience and professional knowledge of plastic processing.
In 2015, CRSTA officially entered the field of manufacturing recycling equipment, especially plastic recycling equipment.
We have more than 50 employees, 8 of which are experienced research staffs who can design the most suitable plastic recycling solutions for customers based on customers' requirements and their rich experience in equipment manufacturing.